BOP Control System (M-BCU)
M-BCU™,  The Next Generation BOP Control System
CRE8's unique expertise from temporary Workover Control Systems for Subsea applications has laid the foundation for a new and innovative design of BOP Control Systems.
The M-BCU is based upon a standardized modular system. The modular philosophy gives great advantages to flexibility, service-friendliness and delivery time.
Another important aspect of our design is to ensure clean hydraulic fluid, preventing potential contamination to the BOP Control System.
The M-BCU is designed to fully comply with Water/Glycol hydraulic fluid for two main purposes:
Environmental protection

Response Time during operation
The M-BCU is designed and produced in accordance with applicable NORSOK, ISO and API specifications and is adaptable to all future modular Drilling units.
Why not use a Temporary system (M-BCU) as your permanent system?
CRE8 has significant experience with platform-specific requirements and are capable of customizing a temporary system to a permanent system by relatively simple means.
CRE8 is recognized for directly contributing to the success of our customers objectives and proud to receive feedback for the BOP Control System such as "a huge step forward", "this is not like anything we have seen before".
Please contact us for a more detailed presentation or to participate in one of our full scale tests.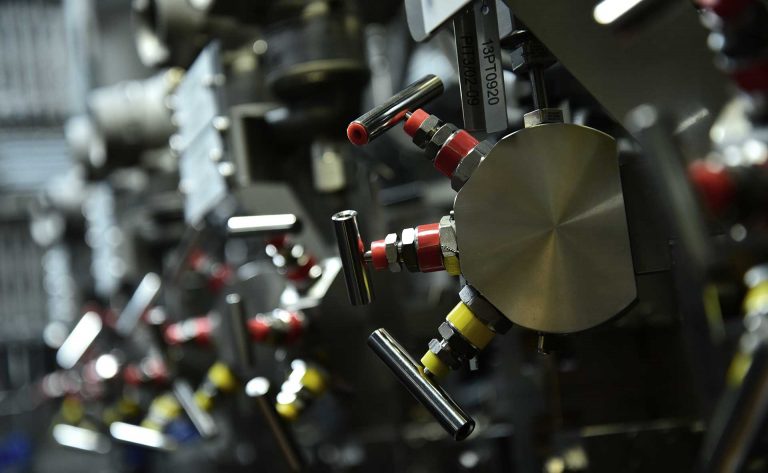 Technical Points
Designed to NORSOK, API & ISO specifications.

Redundancy on all critical components to maximize availability

Weight Control HPU Container: 16 Tons

17 Feet Control HPU Container to 2.7-1 (Can be placed at the wall or in a corner, no access is needed)

Pressure Capacity: 3000/5000 PSI

SIL2 PLC configured as a redundant system

Automatic Report System (New development by CRE8)

Touch Control

Alarm and monitoring system on all critical items connected to HMI remote panels

Accumulators divided into removable units

Accumulator capacity can easily be extended
Capacity:
Annular Preventer

Upper Pipe Ram

Shear Ram Incl Boost system

Lower Pipe Ram

Kill & Choke value

Future Requirements